Doris Duke Artist Awards
Sean Dorsey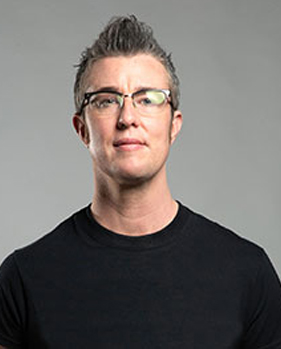 Sean Dorsey, a 2020 Doris Duke Artist in the dance category, is an award-winning San Francisco-based choreographer, dancer and writer recognized as the first acclaimed transgender modern dance choreographer in the U.S. Dorsey's dances are powerful explorations of human experience that are a fusion of full-throttle dance, luscious partnering, intimate storytelling and theater. Highly physical, accessible, rooted in story and danced with precision, guts and deep humanity, Dorsey's works have been praised as "exquisite… poignant and important" (BalletTanz), "trailblazing" (San Francisco Chronicle) and "evocative, compelling, elegant" (LA Weekly). His most recent works include "Boys in Trouble" (2018), "The Missing Generation" (2015) and "The Secret History of Love" (2012).
Dorsey is a longtime social practice artist and creates his work in relationship with trans, gender-nonconforming and queer communities. He has been recognized with many awards and prizes, including a Dance/USA Fellowship for Artists, five Isadora Duncan Dance Awards and the Goldie Award for Performance. Additionally, he has received support from the National Endowment for the Arts, NEFA's National Dance Project, National Performance Network, Dance/USA, California Arts Council, Creative Work Fund, Kenneth Rainin Foundation and Phyllis C. Wattis Foundation.
Dorsey has been awarded commissions from American Dance Festival (Durham, N.C.), Bates Dance Festival (Lewiston, Maine), Dance Place (Washington D.C.), Queer Cultural Center (San Francisco), 7 Stages (Atlanta), Maui Arts & Cultural Center (Maui, Hawaii), Velocity Dance Center (Seattle), Highways Performance Space (Los Angeles), The Theater Offensive (Boston), Links Hall (Chicago), Wallace Alexander Gerbode Foundation, William and Flora Hewlett Foundation, the San Francisco Arts Commission and the James Irvine Foundation. Dorsey has been named in Dance Magazine's "25 to Watch" and recently became the first openly transgender person to appear on the magazine's cover.
See the other 2020 Doris Duke Artists