Doris Duke Artist Awards
Michael John Garcés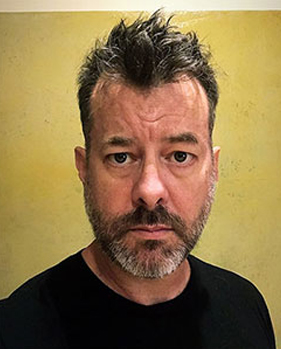 Michael John Garcés, a 2020 Doris Duke Artist in the theater category, is a Cuban-American playwright and director whose work elevates both community and professional theater to new heights. Since 2006, he has been the artistic director of Cornerstone Theater Company, a community-engaged ensemble in Los Angeles, for which he has written and directed many plays. Among these works is "Los Illegals," which was created in concert with local groups of day laborers and domestic workers and tells the story of immigrants from South and Central America attempting to cross the border from Mexico and their struggle for fair and equitable working conditions for their vital labor in the U.S. Other plays he has written for Cornerstone include "Consequence," "The Forked Path" (presented at the International Community Arts Festival, Rotterdam) and "Magic Fruit," an adaptation of the opera "The Magic Flute." Additionally, Garcés has directed "Native Nation" and "Urban Rez" both by Larissa FastHorse, "What Happens Next" by Naomi Iizuka, "California: The Tempest" by Alison Carey and "Plumas Negras" by Juliette Carrillo for the company.
Plays he has directed include several collaborations with Doris Duke Artist Marc Bamuthi Joseph that have premiered and toured to numerous venues, including Carnegie Hall, The Brooklyn Academy of Music, The Kennedy Center, The Walker Art Center, The Museum of Contemporary Art Chicago and many others. He has also directed work at theatres across the country, including The Alliance Theatre, The Geffen Playhouse, Arizona Theatre Company, The Great Plains Theatre Conference, The Humana Festival, Mixed Blood Theatre, Woolly Mammoth Theatre Company and The Guthrie Theatre, among many others. Additional works in his playwriting canon, such as "south," "THE WEB," "points of departure and customs," "Acts of Mercy" and "agua ardiente," have appeared in theaters throughout the U.S.
Garcés has been recognized with many awards and prizes, including the Princess Grace Statue Award, the MAP Fund grant, a Sundance Institute Fellowship, the National Association of Latino Arts and Cultures grant, and the Alan Schneider Director Award.
See the other 2020 Doris Duke Artists