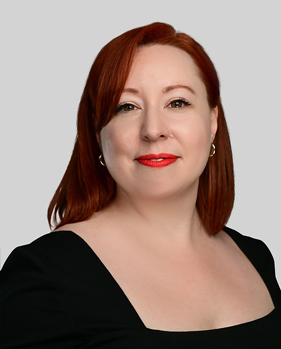 Stephanie
Carnright
Event Manager
Stephanie Carnright is the event manager at the Doris Duke Foundation, where she oversees the planning, coordination and execution of internal and external events at the foundation's in-house venue, the Doris Duke Center.
Prior to joining the Doris Duke Foundation, Carnright spent two years at WeWork, where she served as a community lead involved in event management, operations and member relations. She previously worked in membership and community engagement at OPERA America and the Metropolitan Opera Guild, contributing to educational programming and event management. She has also worked extensively in the commercial sector planning a wide range of celebratory events and is passionate about creating innovative and enriching experiences.
Carnright graduated from Mount Saint Mary College with a Bachelor of Arts in English and a minor in music and theater.