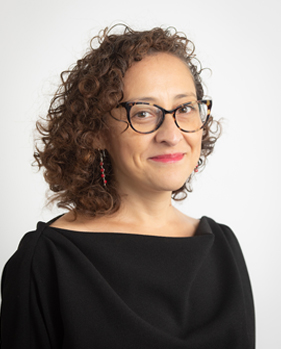 Sindy
Escobar Alvarez, Ph.D.
Program Director for Medical Research
Sindy Escobar Alvarez leads the Doris Duke Foundation's Medical Research Program. In this role, she identifies opportunities to drive the foundation's vision for a more creative, equitable and sustainable future through initiatives rooted in medical research. Through her work and research experience in biotechnology and academia, she aims to advance equitable and inventive evidence-based solutions for human health.
Escobar Alvarez previously served as senior program officer for medical research at the Doris Duke Foundation, bringing her scientific background in therapeutic development and cellular biology to support evaluation efforts to inform program strategy, build relationships with the scientific community, and to manage processes to identify awardees of the foundation's programs to support sickle cell disease research and the retention of early-career physician scientists. Throughout her career, Escobar Alvarez has shared her scientific contributions and insight about the clinical research workforce through presentations at national meetings and in peer-reviewed publications.
Escobar Alvarez currently serves as chair of the board of directors of the Health Research Alliance, a coalition of non-profit funders of biomedical research, and is a past member of both the Patient Centered Outcomes Research Institute's Advisory Panel on Rare Diseases and Vivli's External Advisory Committee. She is a graduate of the Pharmacology Department at the Weill Cornell Medicine Graduate School of Medical Sciences, through which she trained at the Sloan Kettering Institute of Memorial Sloan Kettering Cancer Center.