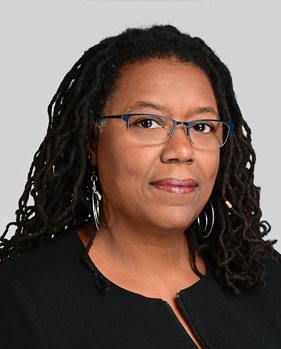 Phenisher
Harris
Grants Systems and Information Manager
Phenisher Harris is a grants systems and information manager at the Doris Duke Foundation, where she works collaboratively with program staff to support the collection of information needed to process grants and distribute funds, assists in ensuring regulatory compliance and data integrity, and serves as the grantmaking system database administrator. She has served in many roles at the foundation, having started her work there in 1997 as the foundation was awarding its first grants.
Prior to joining the foundation, she worked in the legal and compliance division at Morgan Stanley and the New Jersey Department of Environmental Protection's Community Right to Know Program.
In addition to her role at the Doris Duke Foundation, Harris is a professional singer and has appeared in concert and opera performances throughout the U.S. and abroad and continues to perform with local professional vocal ensembles. She earned a Bachelor of Music from Western Michigan University and a Master of Music from Eastman School of Music.