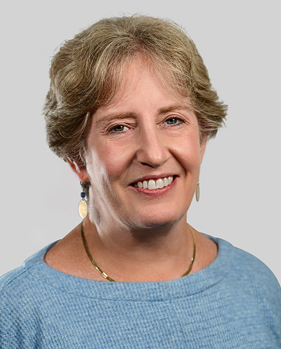 Adrienne
Fisher
Director of Grants Management and Evaluation
As director of grants management and evaluation at the Doris Duke Foundation, Adrienne Fisher oversees development and management of the foundations grants procedures, policies and systems to facilitate grants processing and works with program, finance and legal staff on all facets of the foundation's grantmaking. She works in partnership with the foundation's program staff, to vet new grant requests; prepare board dockets and grant agreements; monitor grants in process (reviewing grantee reports, processing grant payments, and assessing and responding to grantees' requests for grant modifications); and close and archive completed grants. Additionally, Fisher works closely with the Finance and Accounting staff to monitor and project grant payables, assist with the annual audit, and provide grant data and reports to both internal and external foundation constituents.
Before joining the foundation in 2000, Fisher directed the Grants Management team at the Commonwealth Fund, served as senior financial analyst for CBS Television Network Operations Finance, and held various positions at the Population Council, including administrator of a federally-funded research awards program.
Fisher earned a Bachelor of Arts in psychology from Brandeis University and a Master of Business Administration degree from the New York University Stern School of Business.