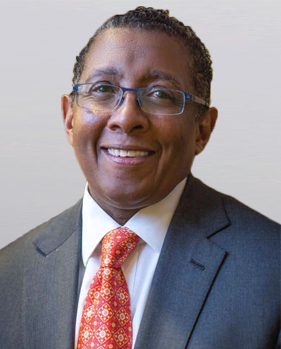 William H.
Wright II
Board Chair
William H. Wright is an expert in investment banking, finance and corporate governance. Most recently, he was a managing director at Morgan Stanley. Wright retired in 2010, after 28 years with the firm. During his career in investment banking at Morgan Stanley, he was head of corporate finance execution, where he was responsible for leading and coordinating teams in the implementation of complex equity offerings for multinational corporations. He also served for two years as worldwide director of the firm's Financial Analyst Program and was a trustee of the Morgan Stanley Foundation.
Wright has been consulted on securities regulation reform by the Securities and Exchange Commission Division of Corporation Finance and the U.S. House of Representatives Committee on Financial Services. He has also served on the faculties of the Ray Garrett Institute of the Northwestern University School of Law and the Practising Law Institute.
In addition to being chair of the board of trustees at Doris Duke Foundation, Wright sits on the board of Mount Sinai Health System, Inc. and its seven member institutions, and he is a member of the board of directors of the New York City Ballet, where he serves as co-chairman of the New Combinations Fund and is chair of the Diversity Equity and Belonging Committee. Wright has also served as senior warden of St. Thomas Church Fifth Avenue and is currently a vestryman of Trinity Church Wall Street. In 2012, the Bishop of New York appointed him as a trustee of the Diocese where he served as the first chairman of the finance committee. He is also treasurer and a member of the board of trustees of Historic Hudson, as well as of the Josiah Macy Foundation, where he became board chairman in October 2010. In 2000, Wright was elected a life member of the Council on Foreign Relations.
Wright received a Bachelor of Arts in history from Yale University, where he continues to be involved and served as a member of the board of directors of the Yale Alumni Fund until 2001. He was also awarded the Yale Medal, which is the highest honor afforded to alumni for distinguished service to the university. Wright also received a master's degree in business administration from the Darden School of the University of Virginia, where he was named the Thomas I. Storrs Fellow, received the C. Stewart Sheppard Award for public service and was elected to University Raven Honor Society.