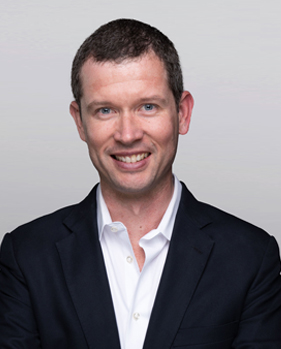 JT
Batson
JT Batson, CEO and secretary general of the U.S. Soccer Federation, is a seasoned media and technology executive, with substantial civic and business leadership. Previously, he was a member of U.S. Soccer Finance Committee, during which he led the creation of the U.S. Soccer Development Fund, raising money to support U.S. Soccer's development of world-class players, coaches and referees.
Prior to leading the U.S. Soccer Federation, Batson was the CEO of Hudson MX, an advertising software company based in New York and Atlanta, which he cofounded in 2016 after serving as entrepreneur in residence for two of Silicon Valley's top-tier capital firms, Greylock Partners and Accel Partners.
Batson also served as chief revenue officer of Cumulus Media, which was then the second largest owner and operator of radio stations in the United States. He was also president of digital for Donovan Data Systems, spearheading the company's merger with Mediabank to create the advertising technology company Mediaocean. Earlier in his career, Batson was executive vice president of revenue and global development at the now publicly traded Rubicon Project (RUBI).
Batson is a founding partner of LUMA Capital Partners and is co-chair of the Undergraduate Social Life Task Force at Stanford University, where he holds a bachelor's degree in political science and was awarded the J.E. Wallace Sterling Award. In addition to his role as a board member of the Doris Duke Foundation, Batson also sits on the boards for StartOut, a nonprofit organization supporting LGBTQ+ entrepreneurs, and the New York City Ballet.