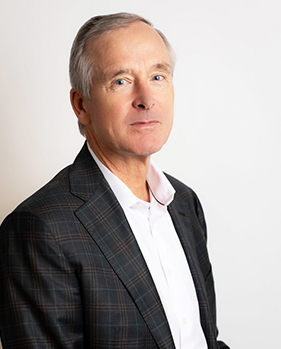 John
Talty
John Talty has had an esteemed career in investment management and now in retirement uses these talents to serve nonprofit organizations. He was a founding partner of Seix Investment Advisors in 1992, a $20 billion institutional fixed income boutique focusing on high yield, leveraged loans, investment grade assets and structured products. The firm was sold in 2004, and four years later he retired as president and chief investment officer. Before helping found Seix Advisors Seix Investment Advisors, Talty worked in the institutional fixed income divisions of Merrill Lynch and Morgan Stanley before assuming the title of chief fixed income strategist at JP Morgan.
Talty graduated magna cum laude from Connecticut College in 1980 with a Bachelor of Arts in economics and was elected a member of Phi Beta Kappa.
In addition to serving as a board member of the Doris Duke Foundation, Talty has been involved as a trustee or board member in other New-York based nonprofit organizations. He currently serves as a warden of Trinity Church Wall Street, where he helps oversee its $6 billion endowment. He also served 11 years on the board of Episcopal Charities of New York, including the last five as its president.