Global health research has historically focused on infectious diseases such as HIV and tuberculosis, as these diseases have disproportionately affected developing countries. However, as the economies of low- and middle-income countries rapidly grow and urbanize, they also face rising rates of noncommunicable diseases (NCD) such as heart disease and diabetes. These diseases are chronic, often lasting for long periods of time and progressing slowly. In fact, three-quarters of all deaths from NCDs worldwide occurred in low-and middle-income countries in 2014.[1] Researchers worldwide have taken note of this trend, but find themselves facing unique obstacles to developing and funding their NCD research programs. For example, many funding organizations focus exclusively on one particular disease area, such as HIV, which can limit cross-disciplinary work.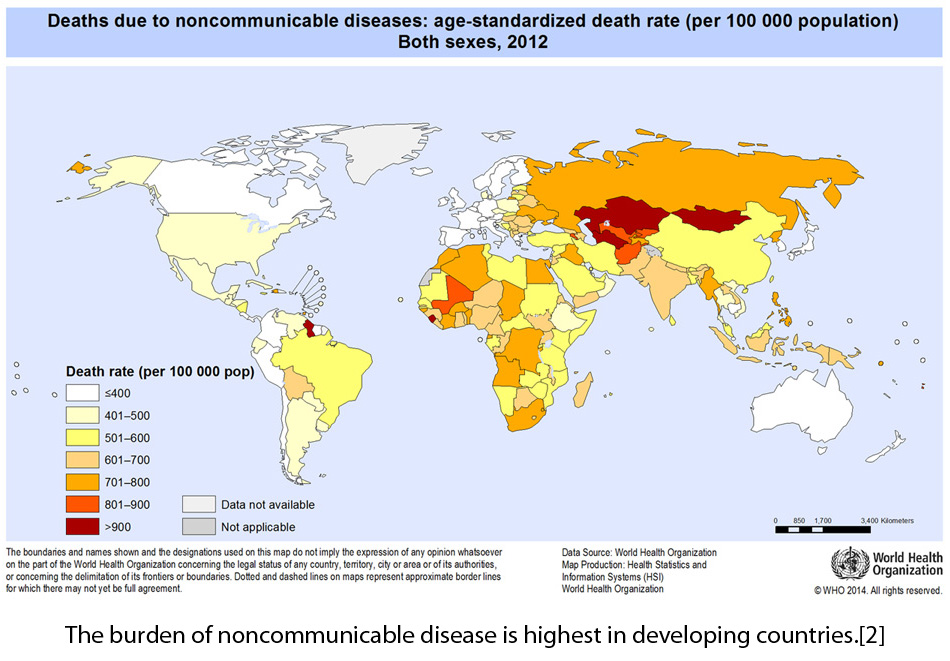 As a funder of global health research, the Doris Duke Charitable Foundation joined other stakeholders from foundations, government agencies, private industry and universities–including Duke, Harvard, University of California San Francisco, University of Washington and Yale, among others–in a forum hosted by Emory University to consider the current state of global NCD research and to identify areas for action.
A rich discussion among expert panelists, including Roger Glass, director of the Fogarty International Center, and James Curran, dean of the Rollins School of Public Health at Emory University, resulted in four areas of action deemed critical to advancing global noncommunicable disease research. These included:
Build bridges between communicable disease and NCD research
Encourage reciprocal exchanges of health innovations between U.S. and global health
Better communicate the benefits of global NCD research investment
Support early-career investigators and mentors
DDCF is acutely aware of these challenges and, as a result, strives to support the research of individuals and institutions in ways that encourage mentorship and collaboration. The findings of this forum reinforced DDCF's commitment to these areas as well as further informed ways the foundation can support the field.
The findings were described in greater detail in a paper recently published in the Annals of Internal Medicine. Please view the article here.
---
[1] Global status on noncommunicable diseases 2014. World Health Organization. Available at: http://www.who.int/nmh/publications/ncd-status-report-2014/en/
[2] Deaths due to noncommunicable diseases age-standardized death rate (per 100 000 population), both sexes, 2012. World Health Organization. Available at: http://www.who.int/gho/ncd/mortality_morbidity/ncd_total/en/