On Feb. 23, 2023, "Stranger at the Gate," a documentary short created by SmartyPants Productions and distributed by The New Yorker Studios with anchor support from the Doris Duke Foundation, appeared at a special screening of Oscar-nominated shorts hosted by Tribeca Festival and The New Yorker. Doris Duke Foundation President and CEO Sam Gill had the honor of introducing the film, which is currently up for an Academy Award for best documentary short and won a prize at the 2022 Tribeca Festival.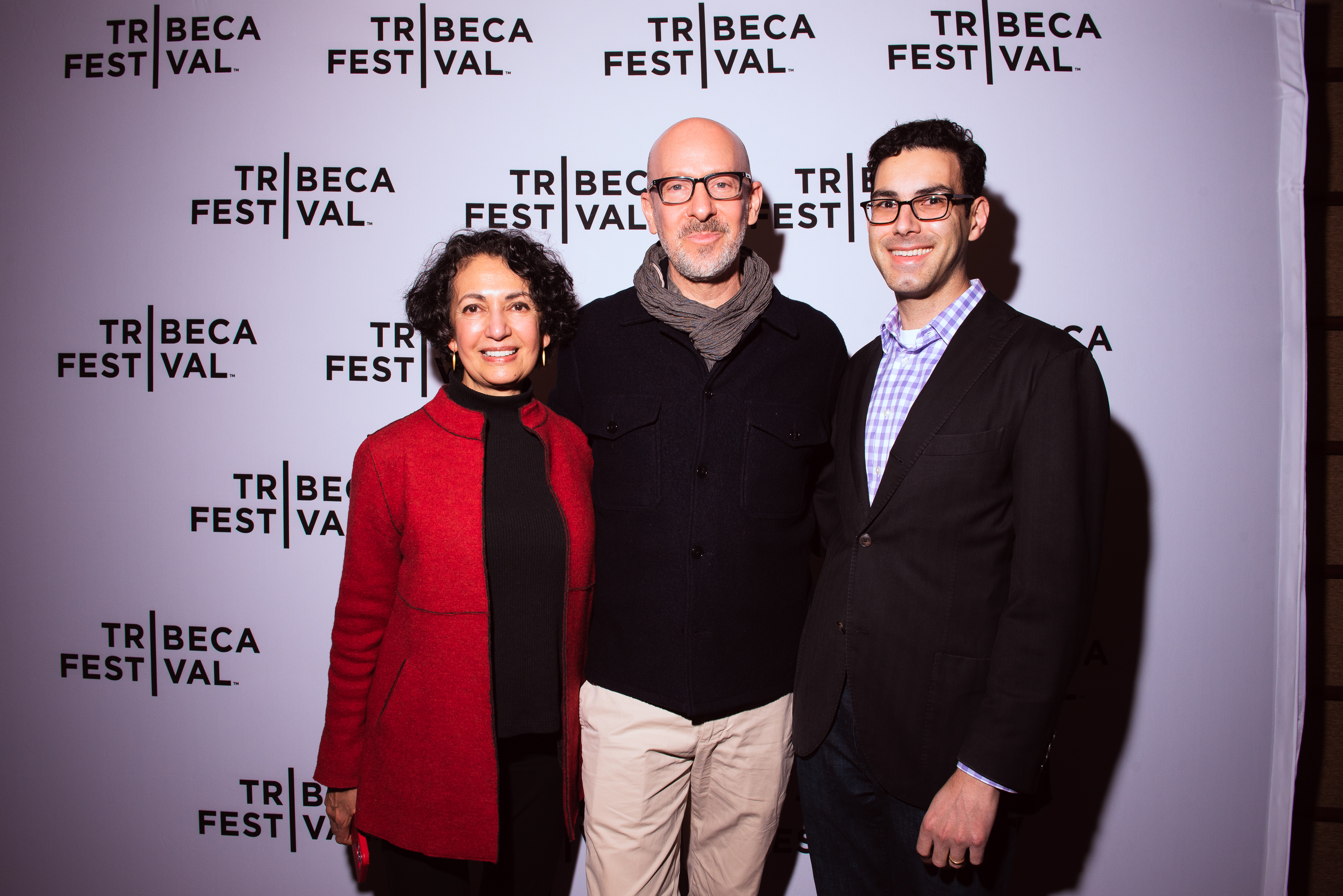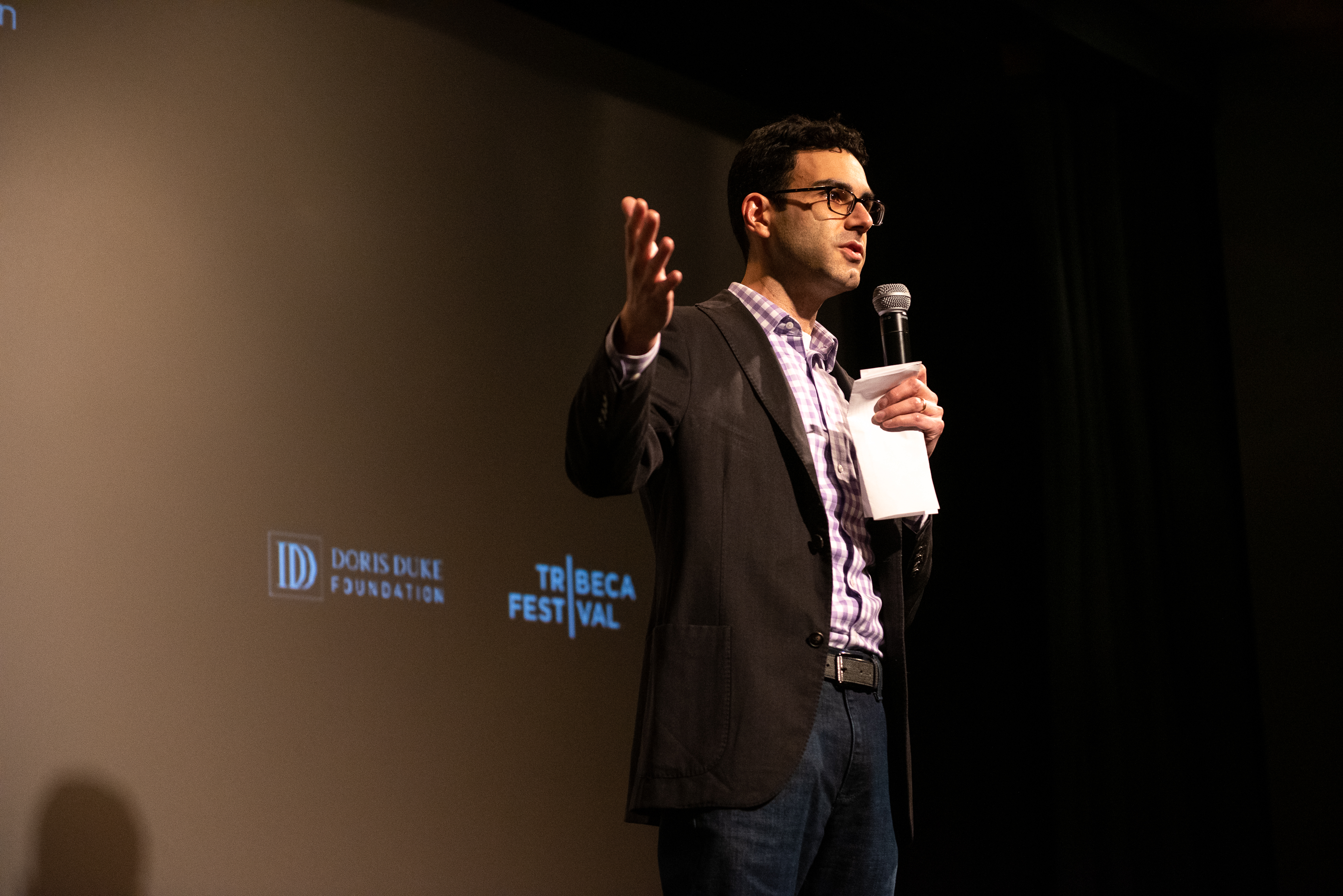 Left: Zeyba Rahman, director of the Building Bridges Program, Joshua Seftel, director of "Stranger at the Gate," and Sam Gill, president and CEO of the Doris Duke Foundation, arrive at the Tribeca Festival. Right: Sam Gill introduces "Stranger at the Gate" at the Tribeca Screening Room.

---
The film, which is directed by Josh Seftel, is a potent redemption story about former U.S. Marine Richard McKinney who plotted to blow up the Islamic Center in his hometown of Muncie, Ind., but changed his mind after being embraced by the Muslim community. Following the film's screening, Seftel participated in a conversation and Q&A moderated by Benjamin Thompson, vice president of shorts programming at Tribeca Festival.
Seftel talked about how the anti-Semitism he faced throughout his childhood led him to embark on this film and others after he witnessed the bias and hate his Muslim friends were experiencing in the aftermath of 9/11. "I felt a connection to them, and I felt like as a filmmaker maybe there is something I could do," said Seftel. "So, I started making shorts about American Muslim stories, and I created a platform for those stories. And, this film is actually the 25th film we made on that subject matter."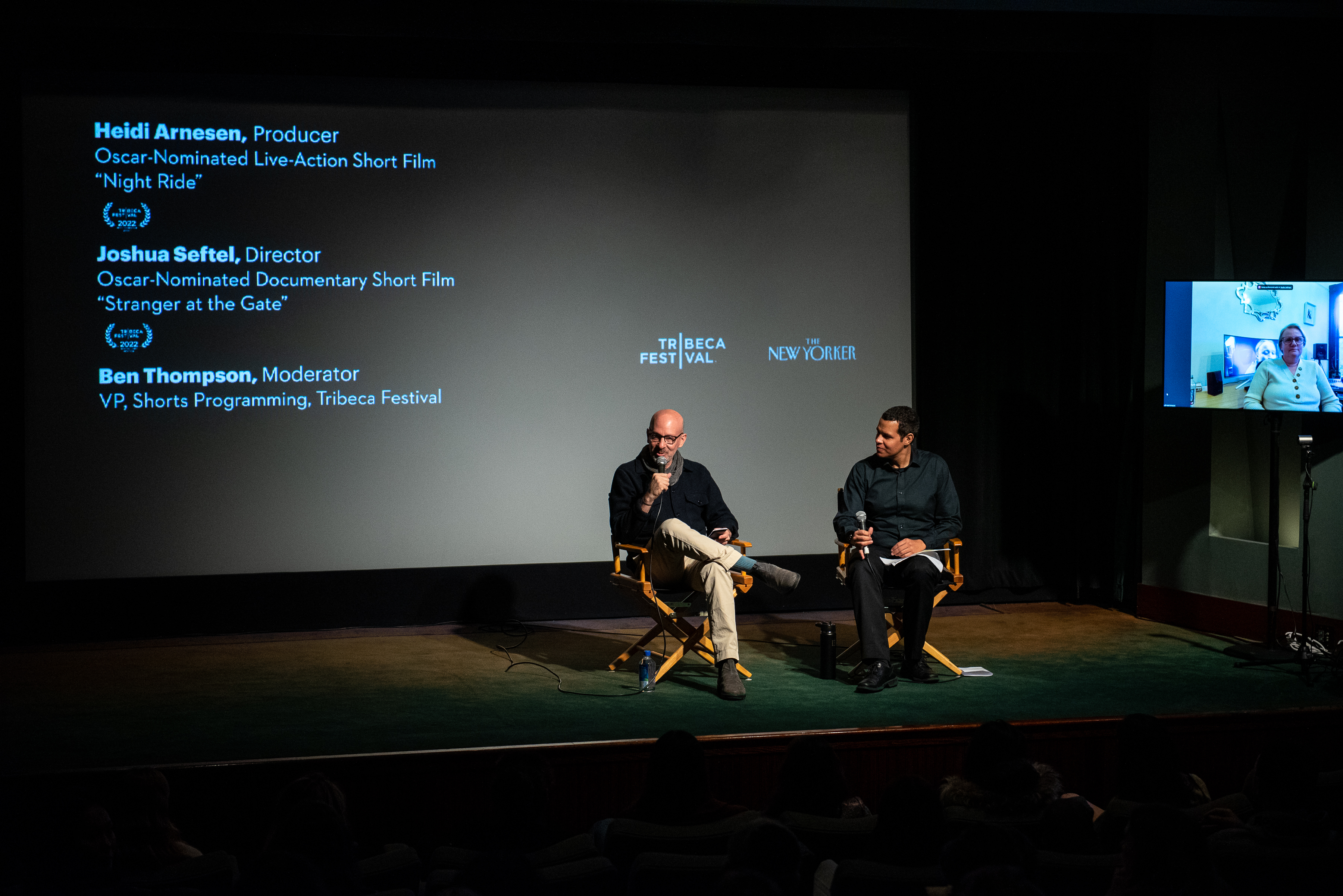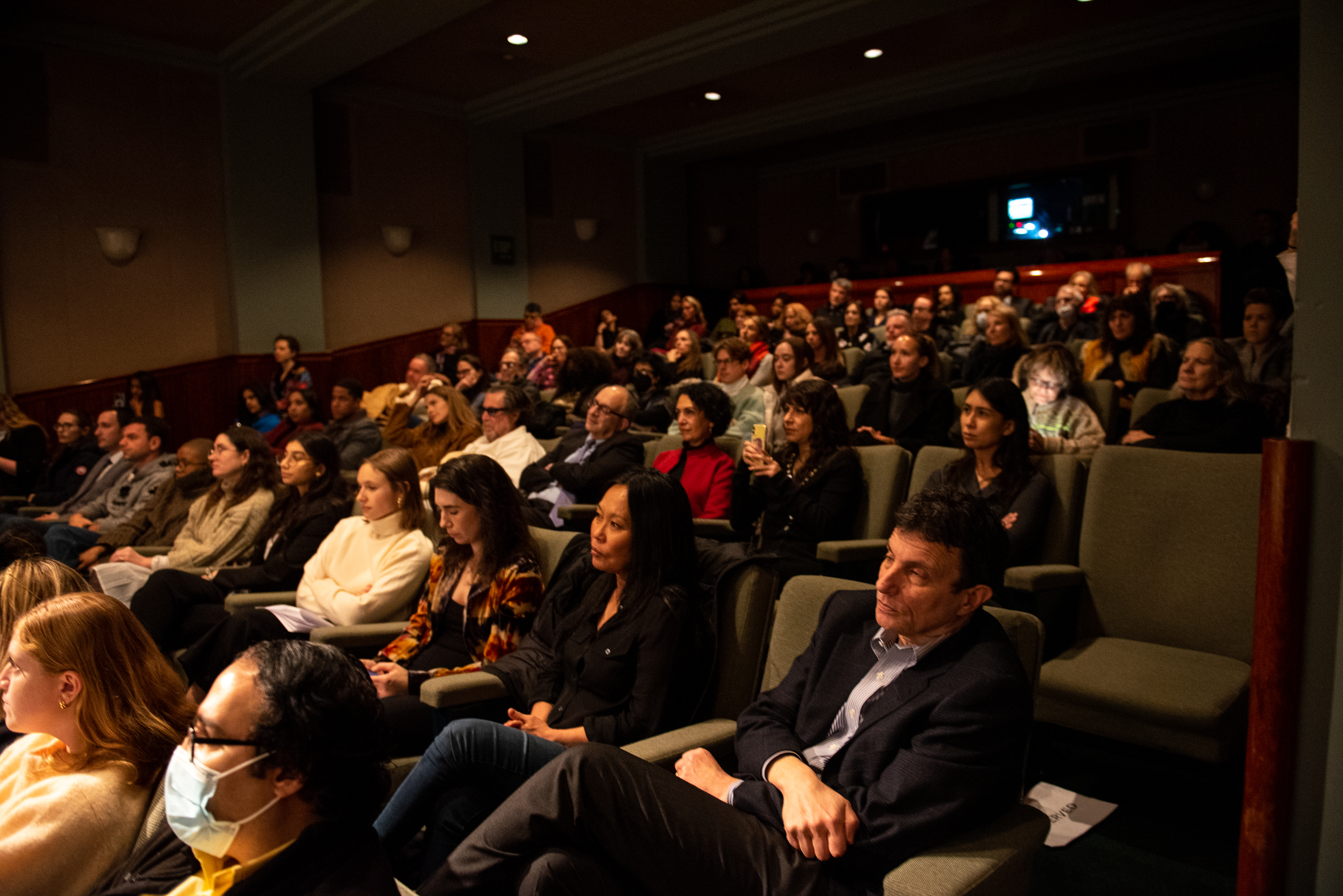 Left: Joshua Seftel and Heidi Arnesen, producer of "Night Ride" in conversation with moderator Ben Thompson. Right: Audience members, including David Remnick, editor of The New Yorker, and Soo-Jeong Kang, head of programming and development of The New Yorker Documentary, sit at the Tribeca Screening Room.

---
The beforementioned series, "The Secret Life of Muslims," was funded by the Doris Duke Foundation through its Building Bridges Program, and consists of first-person documentary shorts that use humor and empathy to subvert stereotypes and showcase the vast diversity and societal contributions of U.S. Muslims. By supporting projects such as these, the foundation aims to increase mutual understanding and cross-community bonds for building stronger, inclusive communities. The program is anchored in the conviction that strategic use of the arts and media can help provide an effective social prescription for achieving this vision.
"We have been so proud to support SmartyPants, beginning with their award-winning Secret Life of Muslims series, but the reality is that we need more SmartyPants so that we can have more films like Strangers at the Gate," said Gill in his introduction. "I really hope that the film you're about to see inspires you personally, but I also hope that it helps to think about ways that we can make stories like this much more abundant."
Screenings of the documentary short are beginning to debut at hundreds of theaters across the country. To learn more about this film, including where to watch online or in theaters, please visit www.strangeratthegate.com.