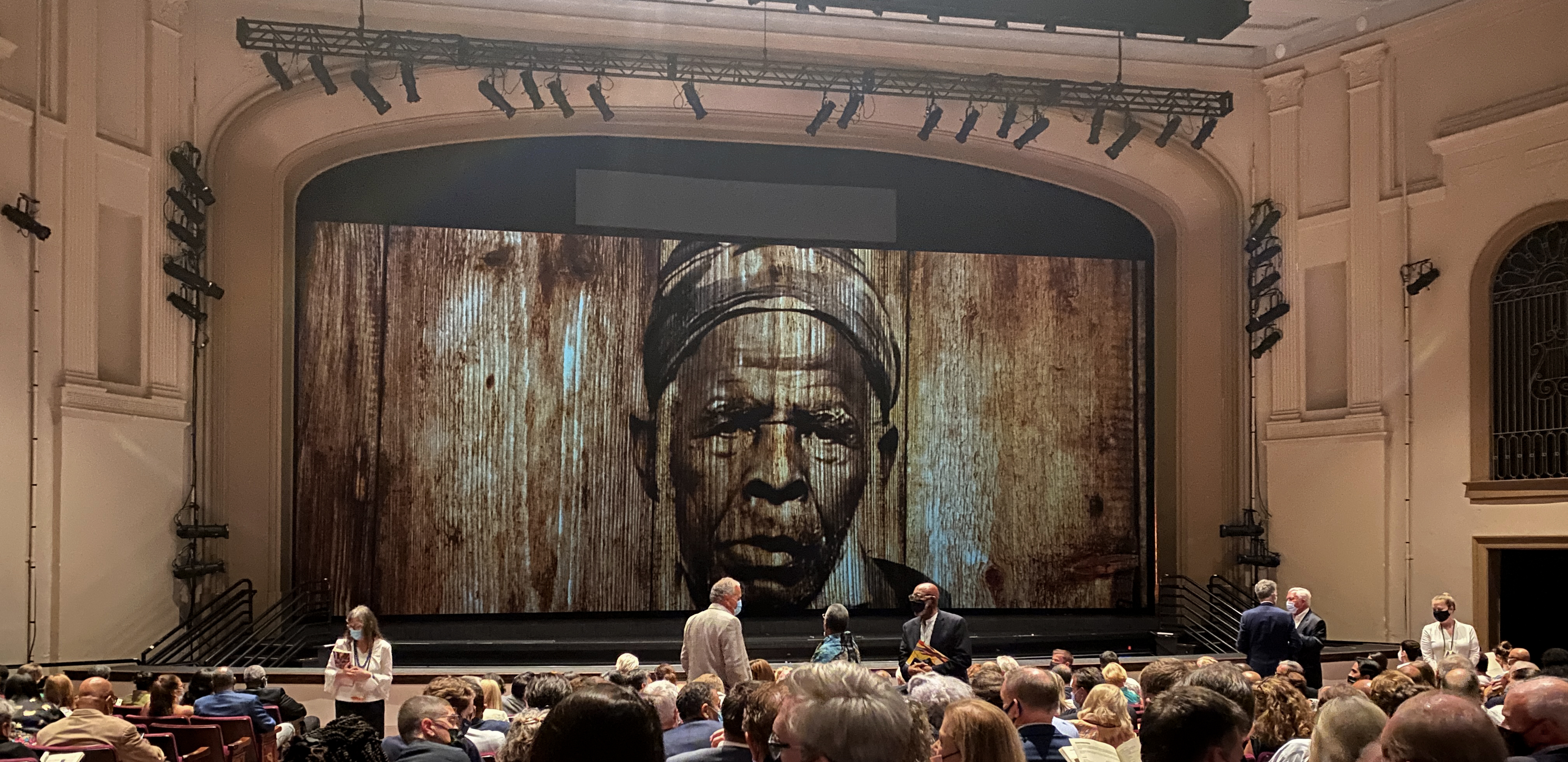 "Omar" premiere at the Sottile Theatre during Spoleto Festival USA on May 27, 2022, in Charleston, S.C.

---
In an interview with the New York Times, Grammy Award winner Rhiannon Giddens and Michael Abels discussed receiving the 2023 Pulitzer Prize in music for their opera "Omar," which was commissioned by Spoleto Festival USA and funded by the Doris Duke Foundation.
"Omar" is based on the autobiography of Omar ibn Said, an educated Senegalese Muslim man who was captured in 1807, enslaved and transported to the United States. The impetus for the opera was Building Bridges Program Director Zeyba Rahman's sharing of Omar's story with then-Spoleto USA General Director Nigel Redden. Redden subsequently embarked on a journey to make the opera a reality, resulting in an invitation to Giddens to write the libretto.
"There have been American operas dealing with very American topics, but for African Americans, we had 'Porgy and Bess,'" Giddens told the New York Times. "It's a beautiful opera, but now we're starting to tell our stories. And we have to think about the story we're telling, and how we want the audience to walk out of the theater..."
Abels added, "It shows the importance of telling all of our stories through our fine art, that people are waking up to the truth of that statement and the importance of our stories' being part of our full artistic legacy."