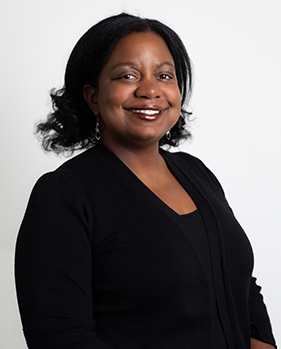 Tiffany
Langston
Communications Officer
In her role as communications officer, Tiffany Langston supports the development and execution of multi-tactic communications campaigns for the Doris Duke Foundation. She also oversees the foundation's direct email engagement strategy, contributes to and manages various public relations efforts, and collaborates with internal and external stakeholders to achieve short- and long-term communications goals that advance the mission of the foundation.
Prior to joining the foundation in 2021, Langston was the chief marketing officer at Good+Foundation, where she was responsible for the organization's marketing, public relations, events, corporate engagement and fundraising strategies. She oversaw the content and multimedia team as director of knowledge and communications at Nonprofit Finance Fund, and managed digital marketing efforts for WaterAid America and Philanthropy New York, respectively.
Langston holds a Master of Arts in communication from the University of Memphis and Bachelor of Science in communication from the University of Miami, with concentrations in motion picture production and sociology. In 2018, she was nominated for a James Beard Foundation Media Award.
Langston currently serves as the board secretary for Restaurant Worker's Community Foundation. She is also part of the screening committee for the Human Rights Watch Film Festival, and she is a member of the Nonprofit Technology Enterprise Network and the Young Nonprofit Professionals Network.