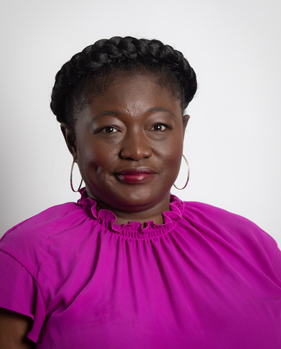 Lillian
Osei-Boateng
Program Manager for the Arts
Lillian Osei-Boateng serves as the program manager for the arts at the Doris Duke Foundation (DDF). In that capacity, she manages the Doris Duke Artist Awards Program, including the award selection process for the artists, artist support and grantee reporting and payments, among other responsibilities.
Prior to working at DDF, she was the program assistant at Fractured Atlas, an arts organization that provides services, resources and support to independent artists and arts organizations to help them better focus on their creative responsibilities. She has also worked in advertising, writing and editing for dance and theater magazines.
Osei-Boateng holds a Bachelor of Fine Arts from New York University, Tisch School of the Arts, Drama Department, with a minor in journalism, and completed a Master of Public Administration at Baruch College. For more than five years she served on the New York Advisory Board for The Possibility Project, a nonprofit organization dedicated to using the arts to teach young people conflict resolution and leadership skills. She has served as a panelist for The Lewis Prize, Dance/NYC, San Francisco Arts Commission and the Jerome Foundation. She currently sits on the board for Clubbed Thumb, a theater company based in New York City.