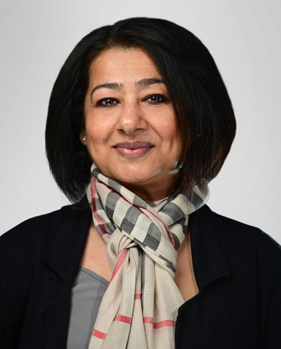 Guli
Basu
Chief Technology Officer
Guli Basu is the chief technology officer for the Doris Duke Foundation and its centers, leading the foundation's technology strategy. She plays a critical leadership role in developing, planning and implementing the information technology (IT) and data management strategy. She partners with the senior leadership team and internal and external stakeholders to develop and implement a strategy that meets the foundations' collective vision and goals.
Basu evaluates a broad range of emerging technologies to determine their readiness and applicability to the business needs at the foundations' three locations and manages multiple vendor relationships to ensure reliable technology service delivery in a secure environment.
Prior to joining the foundation in 2001, Basu spent a decade in various capacities in IT for both non-profit and for-profit organizations such as Tri-Star Community Counseling, Avon Products and Ford Motor Company. She earned a Bachelor of Science in mathematics from Calcutta University and a Master of Science in computer and information science from Brooklyn College.